Before contacting support, look at these frequently asked questions for possible solutions to your problem.
I can't click the 'Edit in Outlook' button?
If you are not possible to click the 'Edit in Outlook' button, please activate the app if the Q-Team product overview.
How do I change the template for my sales e-mails?
In sales report selection, change the email body template.
When I click on "Edit in Outlook" it save the email on download folder. Can it be openend directly in Outlook?
Yes, it can. Click the chevron next to the download to select 'always open files of this type' to automatically open the file in your favourite e-mail client. Please refer to the image below.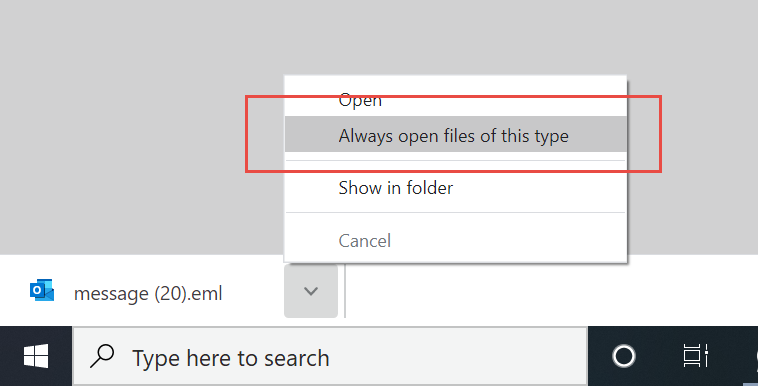 If after reading the solutions to commonly asked questions, and your problem still isn't solved, please contact support.